With his sight restored, Mathias can now pursue his dreams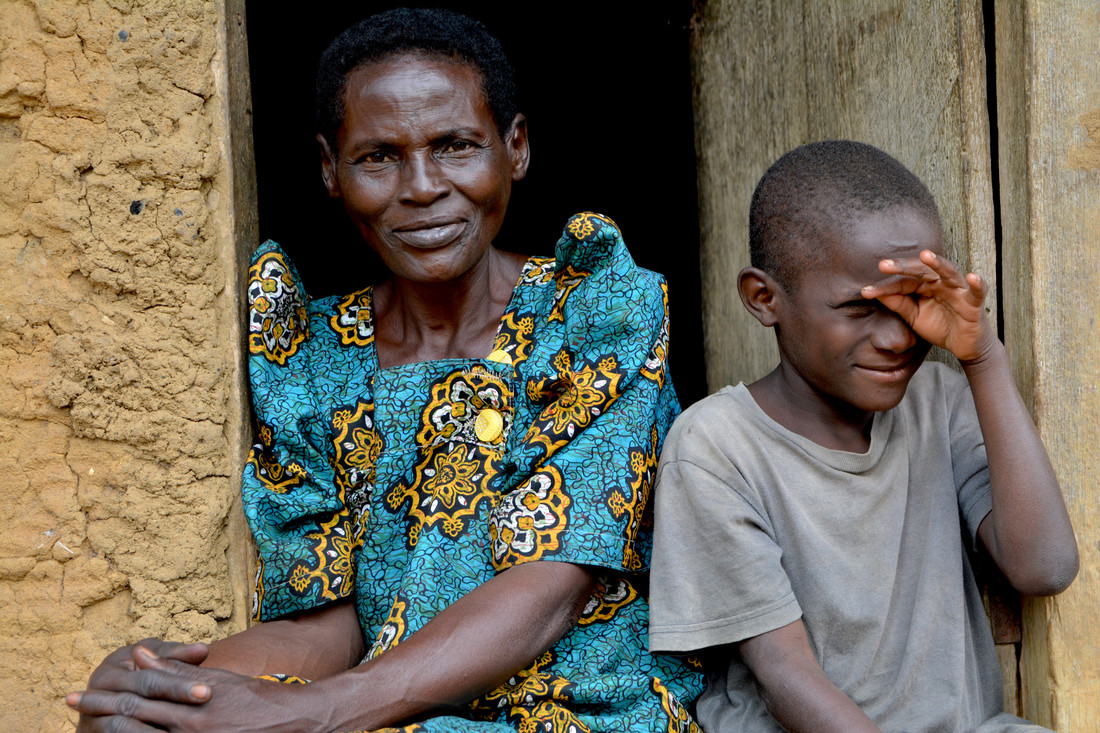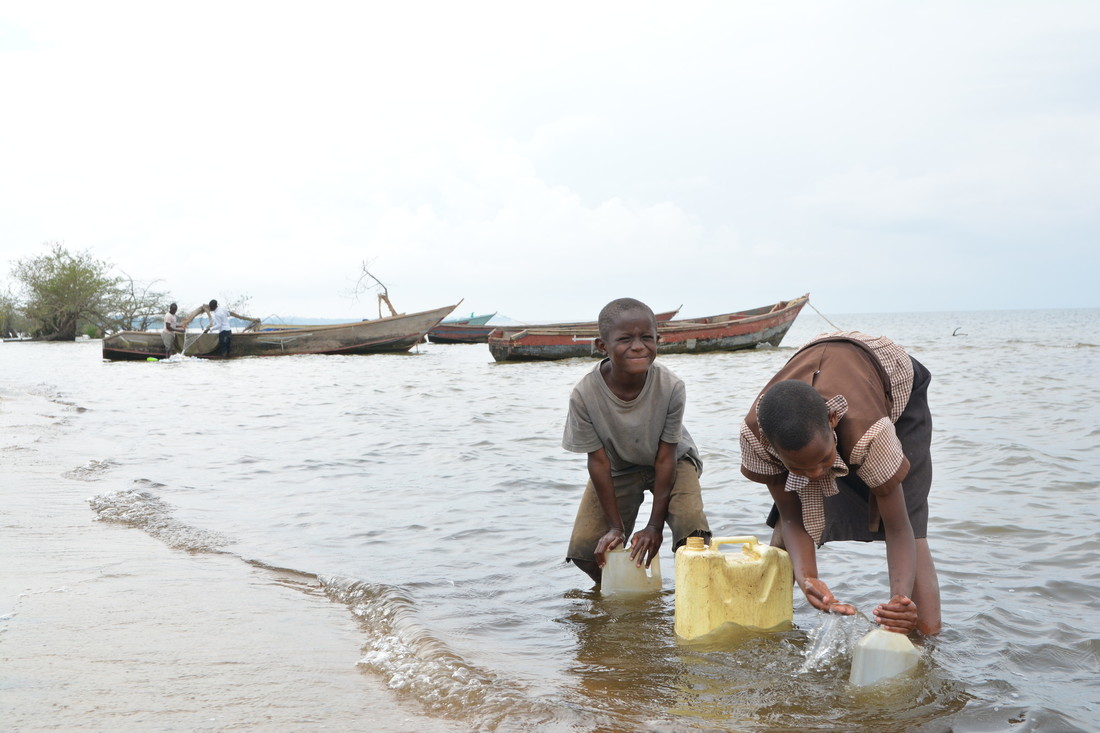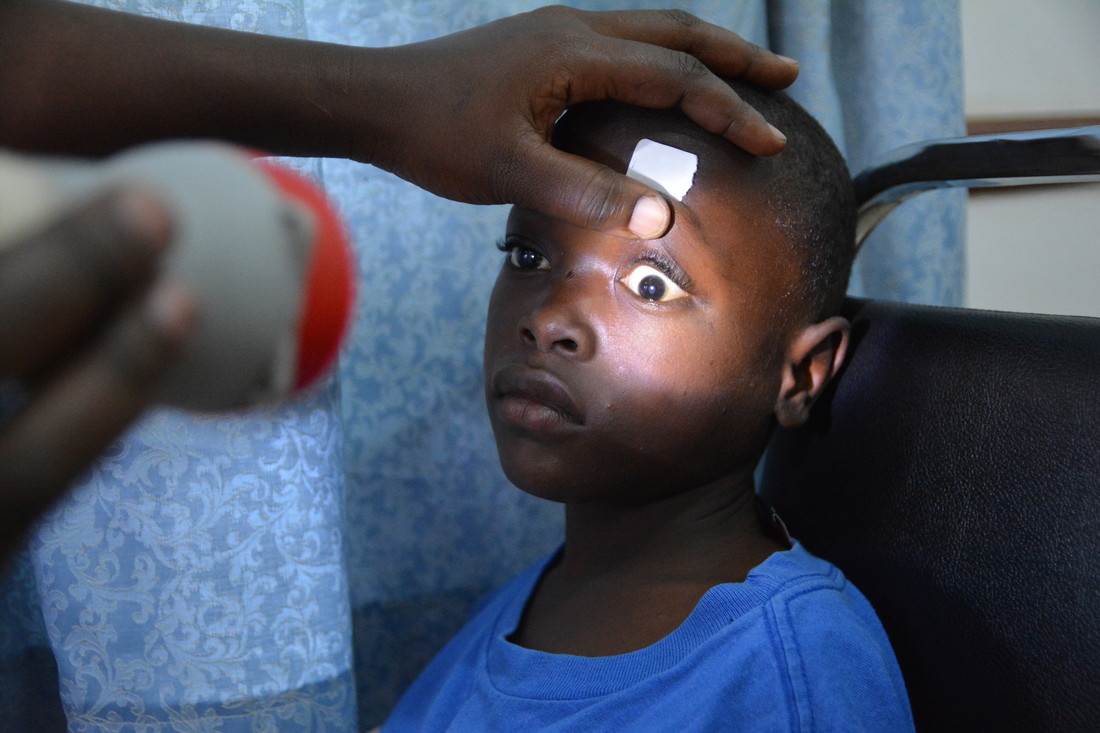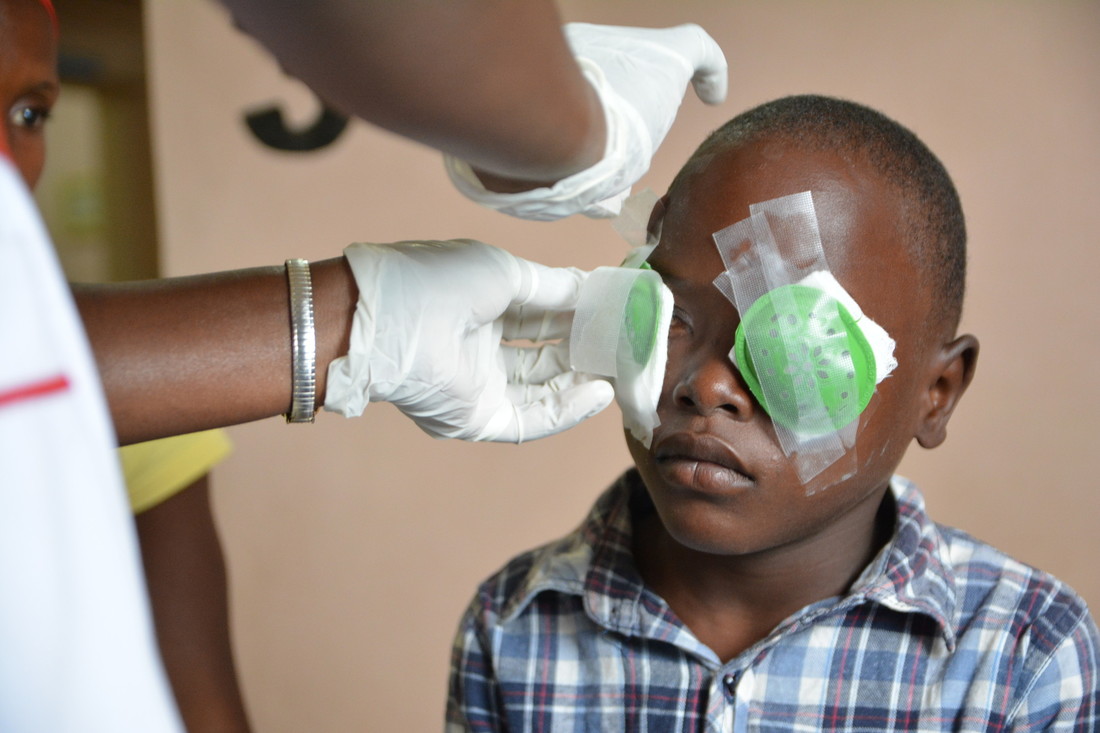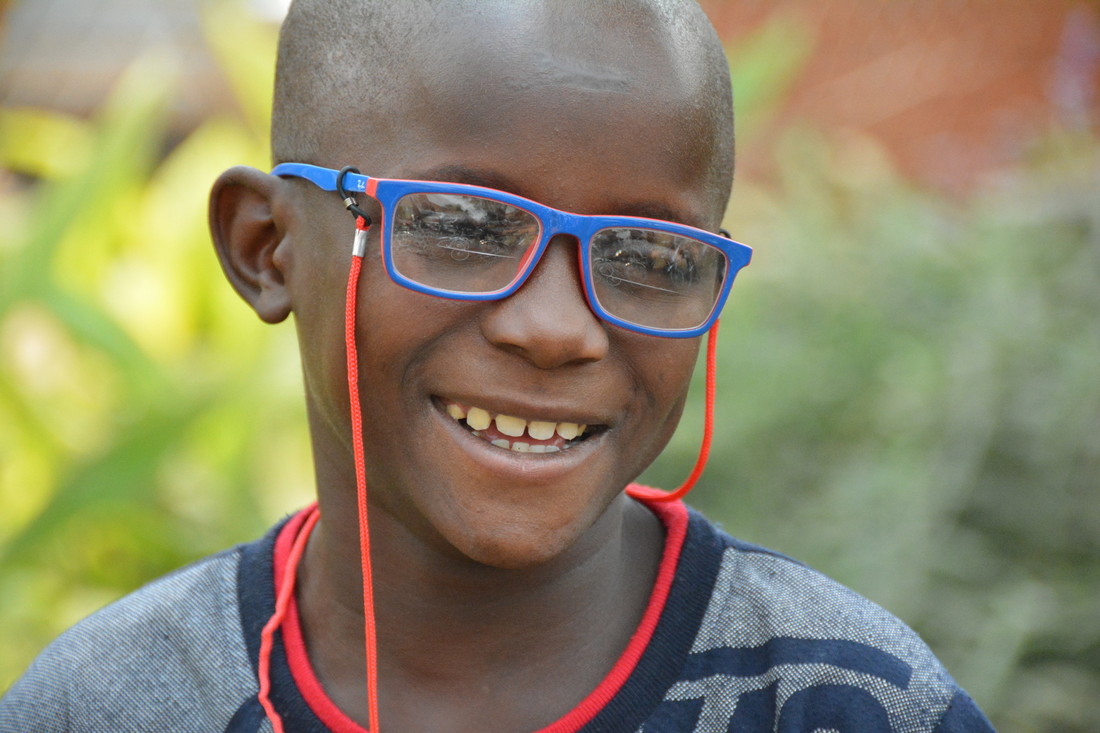 Did you know?
If you give €250 or more to CBM in a calendar year, your donation could be worth 45% more.
Through the Revenue Commissioners Tax Efficient Giving Scheme, we could claim at least €112 if you fill out a tax relief form.
Mathias is a friendly 10-year-old child. When you see him running down to the lake, you would assume that his vision is as good as other children's. But when he has to focus on anything or walk in unfamiliar areas, it changes drastically. His grandmother Scovia realised there was something wrong with his eyes when he was only two months old.
"People in the village attributed it to social myths and misconceptions that someone might have cursed him. By the time he was one year old, it was clear that he could not see well."
Mathias never got the help he needed as a young child, as his family simply could not afford it.
"I made peace with staying with him and leave the rest to God because we do not have money to take him to the hospital."
Mathias lives alone with his grandma. He loves his grandmother, and helps her as much as he can.
"Every time he goes to the lake to fetch water, I get worried that he might fall in. My heart races every time he takes too long to come back."
At ten years old, Mathias is still in nursery school. But irrespective of his inability to see well, Mathias, like other children, has dreams.
"My greatest desire is to study to be a bishop. I want to be in God's love, to serve him, confirm others in his faith and be a good Sheppard to others," Mathias says.
But if he remains untreated, he will not be able to continue with school and become a bishop. Will you please donate today to save children like Mathias from blindness?
Luckily, a CBM team came to his village and brought him to our partner hospital in Uganda to be examined. He was diagnosed with bilateral cataracts and received the surgery needed to save his sight!
Since then Mathias's sight has improved significantly, but he still needs glasses to enhance his vision. For Mathias, getting glasses seems like a dream come true. And his grandmother is eternally grateful:
"No words can express how grateful I am to CBM donors for paying for Mathias's surgery and treatment. I pray that God gives you everything your heart desires. For my grandson to be able to see, it has been the greatest gift I have received from God."
"I thank all those who have helped me get sight and glasses. I can see now. I am going back to school and I will perform better than the others," Mathias happily adds.
Please donate today and help a child like Mathias restore his sight and make his dreams come true.